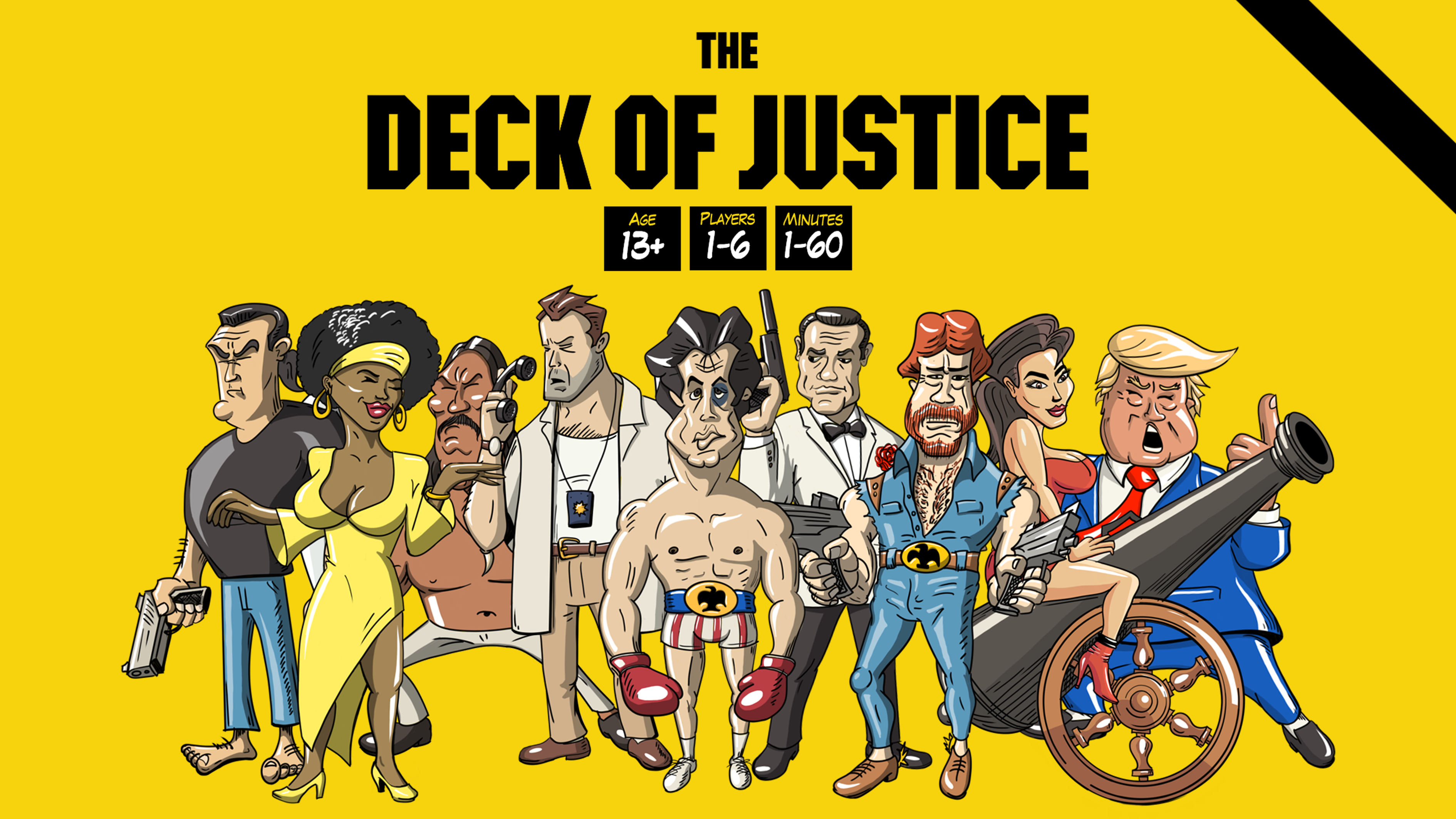 The Deck of Justice
Deck of Justice is Free for Print & Play
---

Deck of Justice is free to play. Yes, that what you heard, it is free to Print & Play. What you only need is a printer and you would be able to play this explosive game with all your friends. We know it is hard now to spend money on games especially board games. Our game can be played from 1 to 6 people so you can just play it with yourself or with your flat mate.

Deck of Justice is a ridiculously frantic, yet highly tactical, hand-drawn card game. Players take turns striking one another (with fully loaded heroes, armored vehicles and bulging biceps) in a series of quick cowboy standoffs until there is only one survivor. The game is designed to played fast and quickly while enjoying the art and the jokes similar to Exploding Kittens.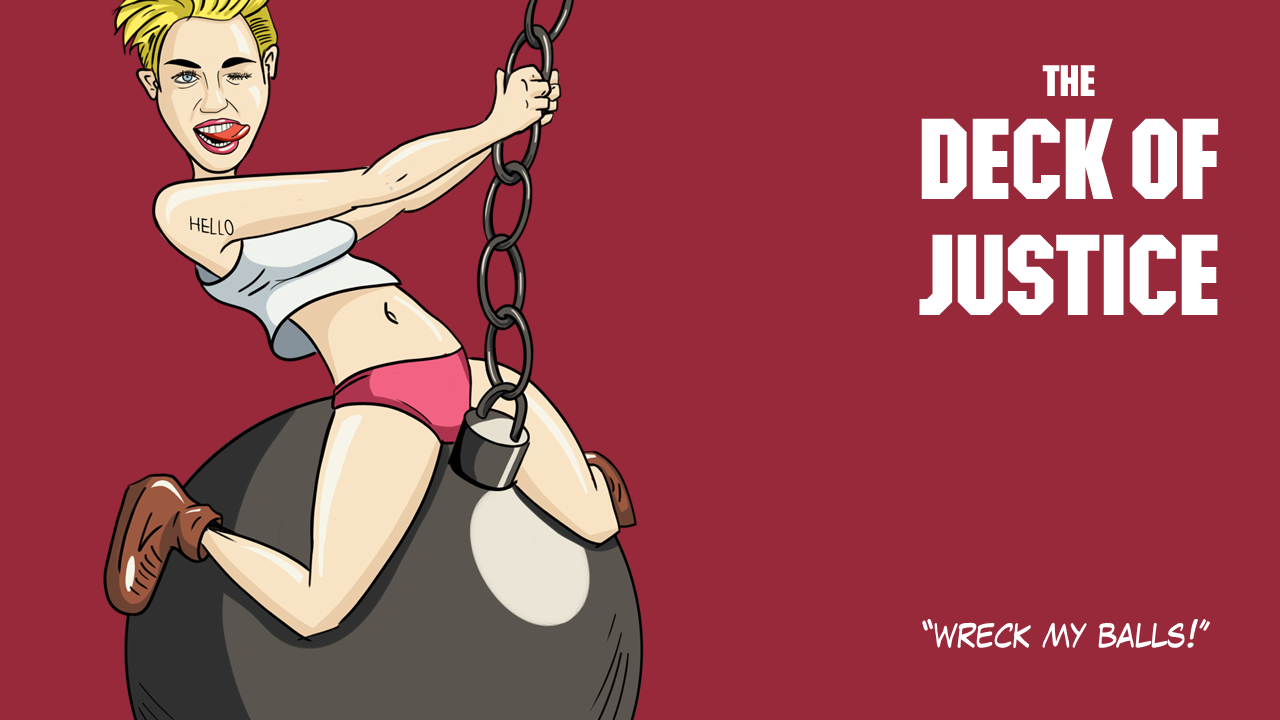 We hope the game bring a smile to you with all its silliness, campiness, and nostalgic feelings of 80s action movies. If you enjoyed the game and want to support it, you can donate some money to us here or consider buying the physical game copy from GameCrafter.

One final note before ending, We are working on a new game called Law Blow. It is a comic based game where your actions affect the result of the story similar to TellTale's games but with comic book twist. Similar to Deck of Justice, Law Blow is a silly, fun, full of action, and contains a lot of 80s action movie references. The game have multiple endings, branches, and secrets. We are working to finish our early access version which contains only the first Chapter Hard on Justice. So if you liked Deck of Justice, we are sure that you will like our new game Law Blow.
Enjoy playing Deck of Justice and Don't forget to follow us on twitter and tell your friends about us and about the game.